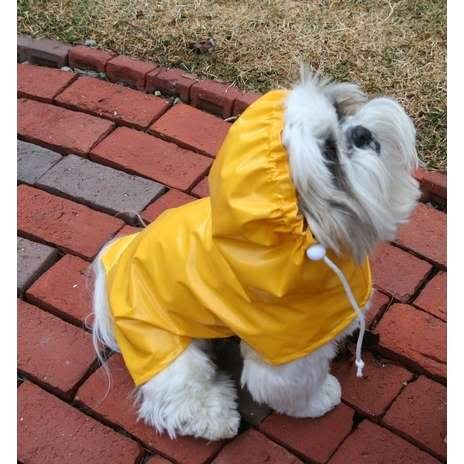 Hurricane Safety Tips for Pet Owners!
by the ASPCA
IMPORTANT TIPS & INFORMATION:
Pet owners should prepare a Pet Survival Kit for each pet.
(see information below)
Pet owners living in evacuation zones must pre-plan their evacuation and evacuate early as pet-friendly hotels and motels fill quickly. (see evacuating to a pet-friendly hotel or motel below)
There is one pet-friendly shelter in Broward County and it is open only to persons living in evacuation zones and/or any mobile home in Broward County. Advance, in-person pre-registration is suggested. Contact the Humane Society of Broward County at 954-989-3977. See Caring For Animals During A Hurricane, below.
RECOMMENDED PET SURVIVAL KIT CONTENTS
A crate or carrier large enough for the animal to stand and turn around. Help your pet adjust to the carrier before the storm by placing it in the carrier along with a treat or toy. Start with short periods of time, then slowly increase the time.

Leashes

Two-week supply of food (moist or canned) with manual can opener

Water

Water and food dishes

Cat litter and litter pan

Toys and/or blanket

Treats

Emergency phone numbers for veterinarian, animal shelters and friends/relatives

Photo of the pet with you (to prove you are the owner)

Veterinary records with rabies certificate and current license tag number

Medications with instructions

Cleaning supplies (newspaper, plastic bags with ties, paper towels, disinfectant)
***Store all items in containers that are easy to transport and won't easily tear or break. DO not use plastic or paper bags or pillow cases. Use waterproof containers to store items that would be damaged if wet.***
CARING FOR ANIMALS DURING A HURRICANE
For household pets of families remaining indoors during a storm:
Bring all pets indoors.
Keep a supply of newspapers in the bathroom, utility room or enclosed garage for the pet's sanitary needs.
Feed pets moist or canned food to preserve water.
Keep pets within sight since the noise of the storm can be frightening to them.
Never tranquilize your pet. They need their survival instincts.
***
For household pets of families in evacuation zones:
Be sure your pet is wearing its current County animal license tag, and attach to the collar the phone number of a family member or friend not in the evacuation zone. A second method of identification is recommended (tattoo or implanted microchip).

Evacuate as early as possible. Options for you and your pet include:

staying with relatives or friends who do not have to evacuate.

evacuating to a pet-friendly hotel or motel. Call the hotel or motel before you evacuate to make a reservation, these establishments fill up quickly, and make sure they allow pets. Many change their pet policies during an emergency. For a listing of pet-friendly hotels/motels, click here OR call Animal Care at 954-359-1313, Ext. 227. You can also visit:
The Automobile Club of America publishes a book (for members only) that lists hotels and motels accepting pets. Call 800-222-1134 for membership information.
Note to call takers: Pet-friendly hotels and motels fill well in advance of a storm and reservations are many times not available by the time the Hurricane Hotline activates.
Boarding your pet at a private kennel. Kennels have limited space and most require proof of current vaccinations. Select a kennel not in the evacuation zone. Make reservations early. Be sure your pet is wearing a collar with a current County animal license tag. It is recommended pets have a tattoo or microchip. For a list of boarding kennels, click here. Ask your veterinarian if they offer boarding services because as a client, your pet will be given preference over a non-client.

Evacuating to a pet-friendly hurricane shelter. Because of limited space, this is an option of last resort. It is available only to pet owners living in evacuation areas, or in mobiles homes throughout Broward County. The human side of the shelter is operated by American Red Cross. The pet side of the shelter is operated by the Humane Society. Pets cannot be sheltered unless their owner(s) are also utilizing the shelter. Registered participants will be notified of shelter location.


The pet-friendly shelter is operated on a first come, first served basis.

Residents in an emergency evacuation zone who would like to pre-register for the pet friendly shelter can do so in-person at:

Humane Society of Broward County
2070 Griffin Road , Fort Lauderdale
(one block west of I-95)
Call 954-989-3977 or visit http://www.hurricaneshuttersflorida.com/http://www.humanebroward.com/ for details.
To pre-register in the pet-friendly shelter, you must present the following items:
Valid proof of residence in an evacuation area, such as an electric, water or cable bill (driver's license is not sufficient proof)

Valid proof of rabies vaccination and County animal license tag for your pets

Name, address and phone number of your veterinarian

A current photo of the pets you are planning to bring (photo non-returnable).
Contact the Humane Society of Broward County (954-989-3977) as soon as possible during hurricane season to determine if any space is still available.
CARING FOR ANIMALS AFTER A HURRICANE
Use caution allowing pets outdoors after the storm passes. Leash dogs and keep cats in a carrier. Familiar scents and landmarks may be altered and pets can become confused and lost. Downed power lines and reptiles in high water could present a danger.
Animals should not be allowed to consumer food or water which may have become contaminated. If you won't drink it, your pet shouldn't either. If the water supply is questionable, you can purify it by adding 8 drops of chlorine bleach per gallon of water. Use 12 drops per gallon if the water is murky.
LOST PETS
Animal Care officers and residents will bring many of the lost cats and dogs to Broward County shelters after a hurricane. The shelters are located at:
1870 S.W. 39 th Street
Fort Lauderdale, FL 33315

954-359-1313 (ph)
954-359-1349 (fax)

3100 N.W. 19 th Terrace Pompano Beach

954-970-0130 (ph)
954-970-0135 (fax)
You will be called by Animal Care if they have your pet, providing that phones are operating and your pet has identification. Otherwise, you will need to visit one of our shelters. Call first for post-hurricane operating hours and information. Call 954-359-1313.
FOUND PETS
If you find a dog or cat with a license tag or tattoo, you should:
Visit http://www.hurricaneshuttersflorida.com/http://www.broward.org/animal and select "Licensing Database." This database contains more than 800,000 records of dogs and cats registered in Broward County since 2000. They can search for the owner of a lost pet using the pet's full or partial license tag or tattoo number.

After entering the license or tattoo number, the database searches for the owner's name, address, phone number and pet description. If the description of the animal matches the animal you have found, you should call the owner.

If you do not have access to the web, please call the Broward County Animal Care and Regulation Division at 954-359-1313.
Animal Care Division will be in recovery mode after a disaster and will not be able to assist with dead animal pick-up until normal operations resume. In the meantime, a private company may be able to assist. These are listed in the Yellow Pages under Animal Removal Services.
Once normal operations resume, residents can call Animal Care at 954-359-1313 , Ext. 400 for removal of small, dead animals. If you, the property owner, is not at home, a note should be left on the front door giving Animal Care permission to enter your property and remove the dead animal.
Animal Care does not remove large, dead animals (such as horses and cows). You should refer to a private stock removal company, listed in the Yellow Pages under Animal Removal Services.
Information courtesy of ASPCA